Online learning: Managed Learning Services
Learning is a lifelong experience and educational technologies have enabled corporate and educational organizations the ability to offer online learning as a cost effective solution to develop skills, transfer knowledge, and inspire motivation at every level of an organization.
We bring your vision for training and development into a scalable reality by offering managed learning services as a cost efficient way of delivering all your learning needs whether you are a school, business, church, civic group, or nonprofit organization. Through customizable online educational tools, we can help your organization create unique and relevant learning experiences with the level of support that is right for you.
We provide four core services to help organizations deliver necessary training materials and courses: LMS Administration, Course Development, Course Delivery Training, and Support.
Learning Management System (LMS) Administration
We will listen to your needs to develop a customized plan and learning strategy for your organization to include a learning management system  that provides infrastructure, framework and tools to facilitate the administration, documentation, tracking, reporting and delivery of online instructor led or instructor independent learning courses that meet your organizational goals. We install, host, and support your organization's online learning platform at your level of need.
We customize online learning to work for you. Course development starts with the initial consultation and follows a collaborative process that allows for continued feedback throughout to ensure the end product meets your expectations. We will work with your team to interpret data analytics to make strategic data driven decisions for future iterations of your courses.
Online learning can take on a number of different forms and delivery methods: scheduled course time frames, on-demand courses, instructor active or independent, or a combination. Our expertise in every stage of curriculum development is grounded in adult learning theories and proven instructional design models to ensure your chosen mode of delivery is maximized to achieve the desired outcomes. Through sound pedagogical practices we will work with you to build unique eLearning courses that are engaging, relevant, and memorable.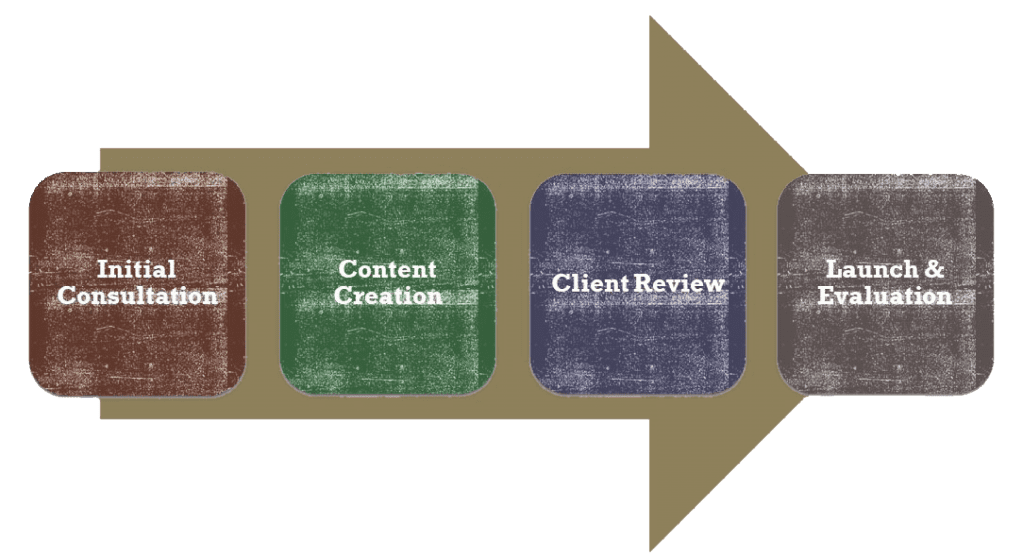 Effectively delivering course content or facilitating an online course revolves around the three C's: Collaboration, Communication, and Connection. We will develop a customized training plan for your organization to help novice to seasoned instructors embrace their unique teaching styles, apply innovative approaches for engaging their learners, gain confidence with a variety of learning technologies.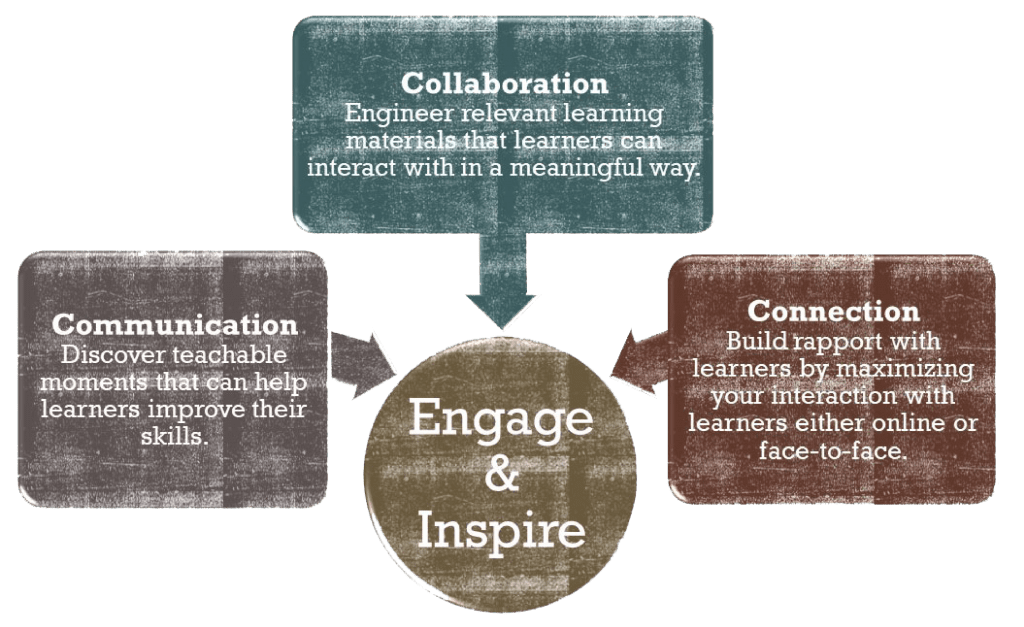 Support
We offer continued support for your educational endeavors at the level you need. Following are a few examples:
Learning Management System (LMS)
Administration
Access & Enrollment
Data Analytics
Accessibility Considerations
Instructional Design
Curriculum Planning
Content Curation, Creation, & Layout
Enhancing Learner Engagement
Creative Facilitation Techniques