We provide top quality, state of the art hardware
that will meet or exceed the most demanding Enterprise level requirements.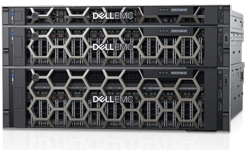 FEATURES OF A DEDICATED SERVER
Dual Intel Xeon 1230 V 6 , 4180 and Gold 6130
Up to 32 Cores @ 3.7 GHz
32 -256 GB RAM  RAM
 Enterprise SSD Primary Drives
SATA or SSD Backup Drives 4X Storage
8 TB Bandwidth on a Gigabit Transfer
Standard DDoS Protection
CloudFlare CDN
Backup Drives
ServerSecure Advanced Security
cPanel/WHM & Plesk Onyx Available
IPMI Access
Root Access
Dedicated IP Address
Enterprise level SSD Storage
100% Network and Power Uptime SLAs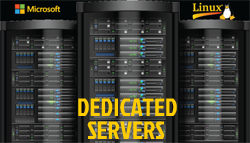 DO I NEED A DEDICATED SERVER?
At YellowHammerIT our fully managed dedicated servers utilize state of the art hardware, a 100% uptime guarantee for network and power and real time monitoring so we know if your server is having problems before you do!
When do you need the performance and additional security that comes with one of our single-tenant dedicated servers? Here are just a few of the questions you should ask:
Do you have multiple users that need to access the same data?
Do you manage e-mail for an increasing number of people?
Do you need one centralized location to gather your backups?
Do you have custom application or programming requirements?
Are your page load times getting increasingly longer?
Are the technical responsibilities of managing a dedicated server concerning?
If you answered yes to more than one of these questions, then we can help
explore upgrading to your own fully managed dedicated server.

All of your IT needs under a single pane of glass.
Experience unmatched performance, reliability, and security for your critical applications and workloads. Upgrade to dedicated servers today and unleash the full potential of your business. Contact us now to discuss your requirements and take advantage of our tailored solutions.