Here's why you should consider a video security system installed and managed by YellowHammer IT: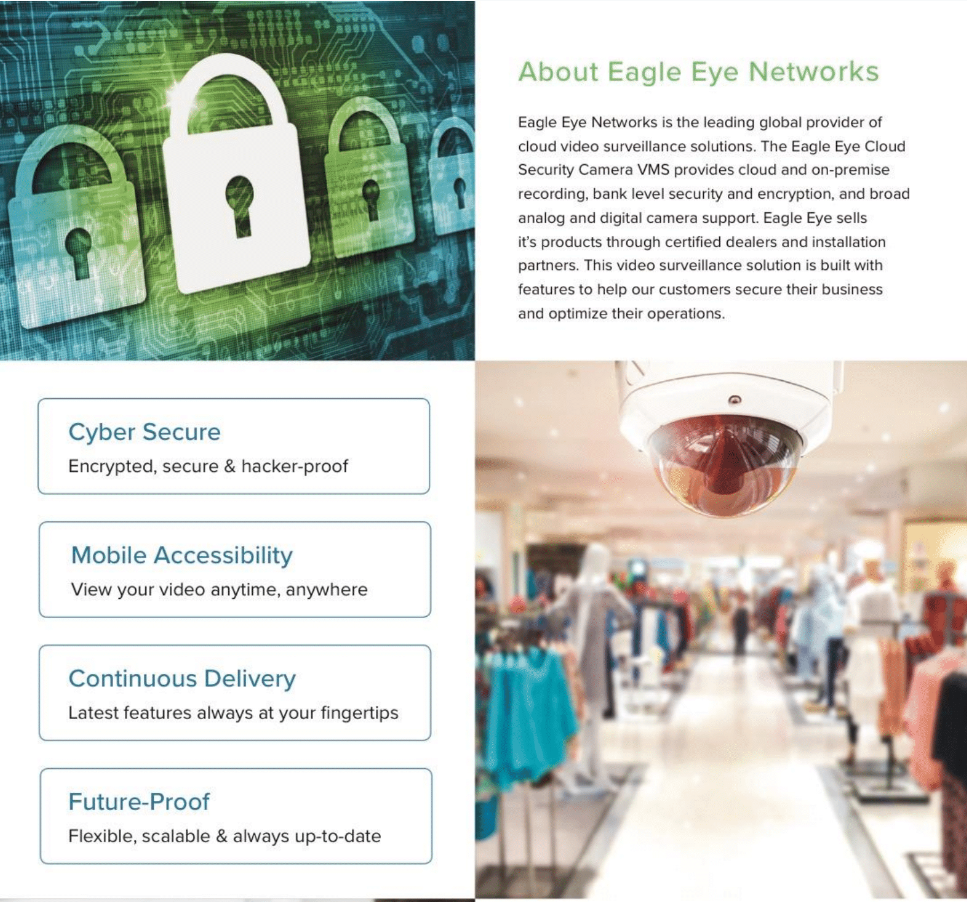 Whether you have a surveillance system in place and need an upgrade or you are looking to install a new one, the technical aspects of cameras and security equipment can be daunting to those who aren't experts in the industry.
When working properly, a surveillance system can improve your response time to issues, safeguard your most valuable assets and alert authorities in the event of criminal activity.
We start with a security risk assessment that diagnoses your business needs evaluating risks and potential threats. We need to determine the overall goals of your security program and identify how employees, policies and technology will help us achieve your objectives.
Specific strategies should be well designed and made clear from the beginning. We want to accomplish your goals in a cost efficient manner through detailed planning and analysis so we can avoid any potential disappointments after deployment..
As an Eagle Eye Partner we can give you the peace of mind a well engineered video system provides, without the stress and pressure of having to learn how it all works. Our team of experts can provide a fully managed video security system with comprehensive integrations into your current business infrastructure.
Watch a quick video summary about one of our Surveillance Systems.
The Eagle Eye Cloud Video Management System
Designed for businesses needing to securely access their video anytime, anywhere. Eagle Eye's open architecture means expansive camera compatibility, robust solutions integration and Machine Learning and Artificial Intelligence readiness.
Two of our largest industries in the South Baldwin County area benefit greatly from a properly installed and configured video security system.
Request our Case Study on the system we installed for San Carlos Condominiums in Gulf Shores.