Deciding on new software for your business is no small feat; it's a complex process fraught with opportunities and pitfalls alike. Choosing the right software isn't just a tech decision; it's a survival skill for your business. Think of it like this: big corporations have entire IT teams to play matchmaker with software, but smaller businesses often have to make do with fewer resources. Every software choice becomes a big deal because it can either catapult you ahead or bog you down. Feeling the pressure? Don't worry. That's where a Managed Service Provider (MSP), like YellowHammerIT, LLC can help you make smarter, stress-free choices.
Before diving into the ocean of software solutions, you must first understand your business needs. Are you looking for CRM software, an accounting system,  a project management tool, or a solution to a problem that could be handled by software you already have? Knowing what problem you're solving will guide you in identifying the software features that are absolutely crucial for your business. Once you know what problem  you are trying to solve, you are ready to explore factors to consider when choosing software.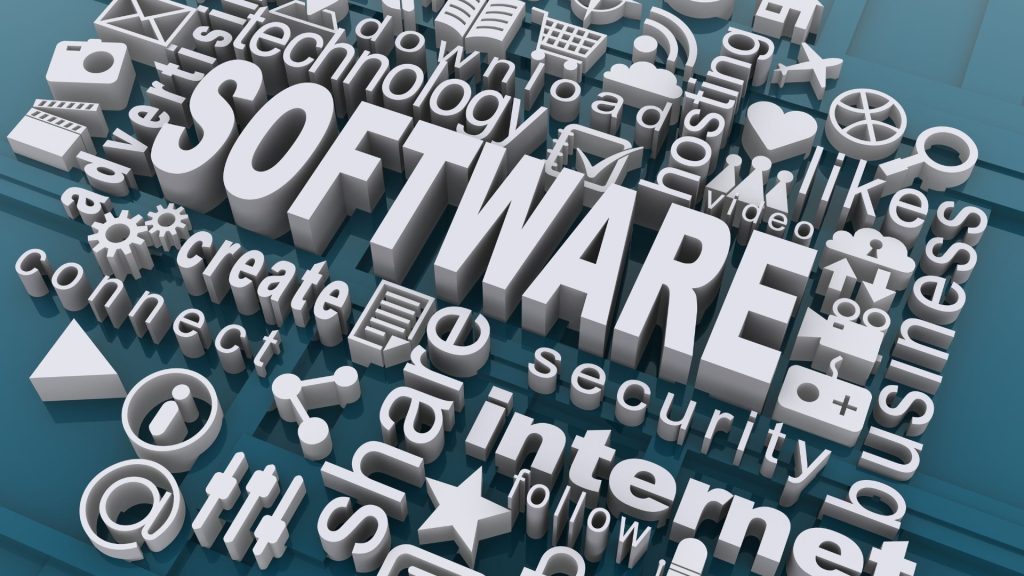 Checklist for Vetting Software
To help you cut through the noise and make the most informed decision, we've compiled a comprehensive checklist. In the field of IT, choosing software is often referred to as vetting software. This is the process of conducting an in-depth evaluation of a software solution before acquiring or implementing it. The goal of vetting software before purchasing is to ensure that the software meets your organization's requirements, including functionality, security, scalability, and cost-effectiveness. Essentially, you're checking to see if the software does what it claims to do, whether it fits your business needs, and if it complies with relevant regulations and standards. Whether you're a first-timer or a seasoned pro looking to update your tech stack, this checklist is your roadmap to a successful software acquisition.
How an MSP Can Help with Software Selection
There is a lot to consider when making software selections. Don't get discouraged! Consulting with a managed service provider (MSP) can be a game-changer in helping you vet software purchases for your business? Let's see what partnering with an MSP can do for you:
Expert Recommendations Tailored to Your Business
Managed Service Providers (MSPs) bring a wealth of industry-specific knowledge and expertise to the table. They don't just recommend popular software; they carefully analyze your unique business needs, goals, and operational constraints to suggest solutions that will offer the most value to your organization.
In-Depth Cost Analysis for Informed Decisions
The upfront price of software is just the tip of the iceberg. MSPs conduct a comprehensive total cost of ownership (TCO) analysis, which includes not only the initial purchase price but also ongoing expenses like maintenance, support, and potential upgrades. They can help identify hidden costs like those related to training, maintenance, or upgrades.
End-to-End Implementation and Staff Training
Transitioning to new software can be a disruptive process. MSPs handle the nitty-gritty details of technical implementation, from installing the software to configuring it to fit into your existing tech ecosystem. They can also provide hands-on training for your staff, ensuring everyone is comfortable and proficient with the new tools.
Rigorous Security Assessments to Keep You Compliant
MSPs take a deep dive into the security features of each software option, assessing how well they align with industry regulations and compliance standards such as GDPR, HIPAA, or other relevant laws. They can help you mitigate risks by ensuring that your chosen software adheres to best practices in cybersecurity.
Ongoing Support and Proactive Monitoring
The MSP's role doesn't end with implementation. They offer continuous support and regular monitoring services to ensure that your software stays updated, secure, and aligned with your evolving business needs. This ongoing relationship allows you to focus on your core business while the MSP takes care of the technical upkeep.
By leveraging the specialized skills and services of an MSP, you not only make the software selection process less overwhelming but also set yourself up for long-term success with a well-chosen, securely implemented, and effectively managed software solution. Let YellowHammerIT, LLC shoulder the burden of vetting, implementing, and managing your software acquisitions. With our expert guidance, make informed decisions that propel your business toward success. 

All of your IT needs under a single pane of glass.
Take the guesswork out of software acquisition with YellowHammer IT, LLC