SEO is crucial for making your website easy to find and not just about using a lot of search terms. It's about creating good content that your target audience and search engines will love. It's a key step in making your site stand out online. Starting small with YellowHammerIT, LLC can set you in the right direction.
We specialize in creating engaging blog posts and articles as a first step. Once we've got that going, we're here to support you with the full spectrum of SEO, from hosting your website to mapping out a comprehensive SEO strategy that's easy to grasp and brings results. Let's begin this journey with impactful writing and build from there to ensure your business shines online.

Why Quality SEO Content Matters for Your Business
We don't just churn out generic posts. We believe in content that reflects the uniqueness of your brand. Our approach involves several factors that set us apart. Quality SEO content does more than improve your site's visibility; it establishes your brand's voice and authority in a crowded online marketplace. By delivering articles and blog posts that resonate with your specific audience, we not only boost your search engine rankings but also build a loyal following. This means that when customers find you through a search, they're more likely to engage, trust, and choose your services over others.
Understanding Your Business
We dive deep into what makes your business tick, who your customers are, and what you stand for. This foundational understanding is what will set your content apart from your competitors.
Consistent Posting
Staying relevant means staying visible. Our content creation services include daily to weekly posts that keep your site fresh, relevant, and at the forefront of search engine results.
Quality Content
SEO is evolving, and so are we. Our content isn't just optimized for search engines; it's designed to capture and hold your audience's attention. From informative blog posts to compelling website copy, we do it all.
Measurable Results
What's better than high-quality content? Content that brings results. We track the performance of our SEO efforts to ensure your investment translates into tangible outcomes.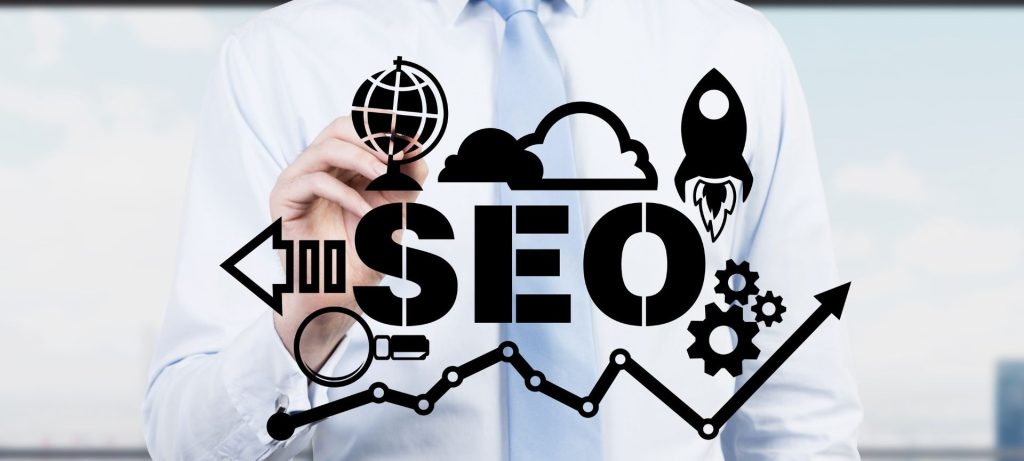 Tailored Content Creation for Your Business
You've probably heard the adage, "content is king" but not all content is created equal. YellowHammerIT, LLC takes pride in producing high-quality, SEO-optimized content tailored for blogs and articles that not only aligns with SEO best practices but also resonates with your readers. Here's how we create and design content that stands out:
Blogs are the heartbeat of your website's content strategy. They offer fresh insights, provide value to your readers, provide persuasive appeals to call your audience to action, and some posts can be simply for entertainment to engage your audience in creative ways.  All of these factors can help establish your reputation online. Our team specializes in:
Identifying Trending Topics
Our strategy for identifying trending topics uses sophisticated analytics to swiftly pinpoint what's capturing your target audience's attention. This ensures your content is timely, relevant, and highly engaging, directly aligning with current market interests.
Writing for Your Audience
We create personable and accessible blog content that speaks directly to the needs and interests of your readers. The goal is to help you and your audience foster a genuine connection.
Integrating Keywords Seamlessly
Our content flows naturally, with keywords woven in to satisfy both search engines and human readers. Integrating keywords seamlessly is about blending important search words into our writing smoothly, so it reads well for your audience and also performs well on search engines. The keywords fit naturally into the content, so while they help people find your articles online, they don't disrupt the reading experience.
Encouraging Action
Every blog post has a clear call-to-action, guiding readers to the next step, whether that's contacting you, signing up for a service, or simply reading another article.
Well-researched and authoritative articles are the cornerstone of thought leadership in your industry and can enhance your credibility with your target audience. YellowHammerIT helps you:
Showcase Your Expertise
We produce well-researched articles that highlight your knowledge and position you as a thought leader in your field. Showcasing your expertise is essential—it positions you as a thought leader, builds trust with your audience, and distinguishes your brand in a competitive market. Well-researched, authoritative content not only influences customer decisions and attracts quality leads but also boosts your search rankings by signaling to search engines that your site is a trusted resource in your industry.
Cite Reliable Sources

Our content is credible, citing current, reputable sources (when appropriate) that add weight to your articles. Our goal is to ensure that every claim, statistic, and piece of data is backed by current and reputable sources. This means we always make sure the facts we use are right and come from sources you can trust. When we do this, the articles we write are not just filled with facts—they're also interesting and trustworthy. This helps a website become more popular and respected
Engage with Depth and Quality
We go beyond surface-level content, offering deep dives that keep readers on your page longer. Engaging with depth and quality means our content delves into the heart of your topics, providing readers with rich, substantial material that captivates their interest. By going beyond the basics, we create pieces that are not just read but experienced, keeping visitors engaged and on your page longer. This depth not only enriches the reader's experience but also signals to search engines that your content is valuable, which can improve your site's dwell time and contribute positively to your SEO metrics.
Your web pages are often the first point of contact with potential customers. They need to be informative, easy to navigate, and aligned with your brand voice. YellowHammerIT delivers:
Clear, Concise, and Compelling Copy
We write clear and interesting blog content that gets your message across fast. This helps keep your readers on the page because they like what they see and want to read more. Keeping things simple and engaging means more people will stick around, which is great for your website.
Optimization for All Devices
We make sure your blog content works well and looks good on phones, tablets, and computers. With a mobile-first approach, we ensure your content looks great and functions smoothly across all devices, so everyone can enjoy what you have to say, no matter what they use to go online.
Strategic Placement of Keywords
We place keywords where they have the most impact, including titles, headers, tags, and meta descriptions, without disrupting the user experience. we do it without making it feel out of place or annoying for your readers.
Let Us Handle the Content
Your time is precious, especially when running a business. Crafting SEO-rich content that ranks and resonates with readers is a full-time job in itself. That's where YellowHammerIT, LLC can help! We're in the business of creating content that acts as a magnet for both search engines and potential customers, ensuring your business's unique message is heard loud and clear.
Let us create and design your content so you can get back to business. We'll take care of creating blog posts and articles that are not just words on a screen, but interactive experiences that engage your customers and are designed with the perfect blend of form and function.
All of your IT needs under a single pane of glass.