Virtual Private Servers (VPS)
Our Virtual Private Servers (VPS) Outperform Amazon Web Services and Rackspace!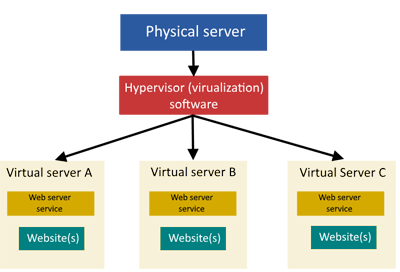 What is a Virtual Private Server? 
Well if Shared Hosting is like an apartment complex a VPS would be more like a condominium. With a VPS you actually own the 'Virtual Server' space and have much more flexibility on what happens within your space. Specialized software with custom configurations are all easily accomplished on a VPS.
Do I Need a VPS?
There are many aspects of obtaining a VPS you'll want to be sure of before taking the step to move up to your own VPS. Unless you're able to manage all the operating software efficiently and securely you are going to want to be certain to obtain a fully managed VPS.
At YellowHammerIT, LLC all our VPS offerings come fully managed and with the following features:
Gigabit Transfer
Unlimited Sites
Dedicated IP Address
Server Secure Advanced Security
Integrated Firewall
Local Backups
DDos Attack Protection
cPanel/WHM
Root Access
Easy Scalability (upgrade or downgrade)

All of your IT needs under a single pane of glass.
Upgrade your hosting to a high-performance Virtual Private Server (VPS) with YellowHammerIT, LLC. Experience the benefits of fully managed VPS, advanced security, unlimited sites, and easy scalability. Get started today and leave behind the limitations of shared hosting!